Blackjack Guide for Safe and Smart Playing Online
Once you've got the basic blackjack rules down, you'll see that the game lends itself to ample experimentation with tricks and strategies to maximize your winnings. These range from basic common sense moves to elaborate mathematical systems, each improving your odds to a varying degree, or not at all. We strongly advise you to read this page thoroughly, as it covers very basic and valuable blackjack tips and warns against some highly dysfunctional blackjack strategy tools. Our blackjack guide is a great starting point for your online gambling.

Hit, Split, Double When?
In blackjack, the dealer has no decision to make. Luckily, this leaves the matter of controlling the odds largely in your hands. Use our Dos and Don'ts as a foundation of your blackjack game:
Dos:
Hit a Soft 17 (Ace+6):

It may seem counterintuitive at first, because 17 is a good enough number to stand on, but with a fluid card like an Ace, you really can't go bust if you hit. In fact, you can actually capitalize on it: double down on a soft 17 if the dealer's hand is in the 3-6 range, and hit in every other scenario. This is an advantageous position to increase your wins, that's why it's not available in all online casinos.

Double Down on 11:

You are more likely to get 21 or anything over 17, than you are to break. Doubling down on 9s and 10s can also be advantageous, depending on the dealer's hand.

Split Aces and 8s:

Always split Aces, if allowed by casino rules, as it's a good start to build a strong hand. Regarding 8s, an initial hand of 16 is a bit unfortunate, being way too close to 21, therefore split!
Don'ts:
Make an Insurance Bet: We don't recommend it because, particularly in the long run, you lose more protecting your money than risking it.
Make Side Bets: You can ditch them altogether, as they are proven to provide little value to the player.
Pickles:
If you find yourself in a pickle after assessing yours and the dealer's hand and are not sure what to do next, you may need to hone your skills a bit further. Here are some statistically better choices to make in the common cases of:
12 vs dealer 3: Hit! Probability may seem slim, bit it's actually tipped towards your side.
A+7 vs dealer 9: Hit! Same reason
6+5 vs dealer 10: Double down! You can milk the cow while you're in a strong position.
Topics Covered on This Page
Top Casino for Sep 2023
License:

Up to Date

Verified:

YES

Support:

Within 2 hours
Experts' Reviews
Compare The Best Online Casinos
CASINO
MIN DEPOSIT
MIN/MAX BET
BONUS
LIVE
RATING
VISIT
$10
$2/
$750
100% up to

$100

Yes

Review

VERIFIED

Visit
* 18+ New Casino customers only. Deposit min. 10$. Applies to first deposit to Casino only. Max. bonus 100$. 20x wagering (game weighting applies) on deposit and bonus to make the bonus balance withdrawable. Time limits and T&Cs apply. Gamble responsibly. www.begambleaware.org - Full Terms Apply
$25
$1/
$500

$7,777

Yes

Review

VERIFIED

Visit
$20
$2/
$750
100% up to

$800

Yes

Review

VERIFIED

Visit
Popular Tools and Strategies
Every blackjack strategy guide comes with blackjack tips and tricks well beyond the innocence of a passionate decision on the spur of the moment. In fact, for many adepts it is a game of cold precision. Here, we look at three popular strategies blackjack players employ to increase their chances of winning and seize the day.
Charts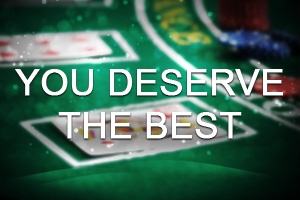 Charts are statistically calculated tables with the optimal actions for every possible player hand vs. dealer hand scenario. These, naturally, vary slightly in the more contested scenarios, as they're prepared by different blackjack experts and veterans who are not unanimous on all matters blackjack strategy. However, there are plenty of good ones out there and players using blackjack cheat sheets have been proven to win more than those playing on gut feeling in the long run. One trustworthy source online is the gambling math expert Wizzard of Odd's blackjack basic strategy calculator which allow you to customize a chart by picking the exact game variations, like number of decks and doubling after splitting allowed.
Our advice: We recommend consulting charts for online blackjack. You can even print one one and keep close tabs on it while playing.
Counting
Card counting is a much hyped gambling strategy, first popularized through 'founding father' Edward Thorp's 1962 seminal book Beat the Dealer. Since then, many casinos have been beaten at their own game and most casinos nowadays have banned the practice. Blackjack card counting is done by: (1.) assigning value to all cards drawn (-1, 0,1) starting from a zero count, (2.) dividing the running count by the number of decks, and (3.) using the result, the so called 'true count', to change your bets. If the true count is above 1, odds are in your favor.
Basically, it is a strategy that gives you the ratio of low cards to high cards remaining in the shoe, so you can adjust your bets. Our advice: Card counting can't be applied to RNG games. However, it can be applied to live blackjack games, which is why virtual casinos tend to shuffle the cards more often. Keep in mind that card counting requires a great amount of practice!
Positive and Negative Progressions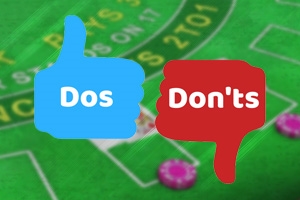 Players using progression strategies adjust the size of their stakes based on whether they win or lose. A positive progression means increasing your wagers when you win and lowering them when you lose. You do this to capitalize on a winning streak and to do control damage on a losing streak. A negative progression, on the other hand, suggests increasing wagers when you lose and decreasing wagers when you win. The logic behind it is that at some point you will win and this high-stake win will make up for all your loses.
Our advice: Stay away from progression strategies! Positive progressions have proven to be helpful only in the short term, and negative progressions can be very very dangerous! Negative progressions can quickly decimate your bankroll and drive you over the table cap, before you even get a decent return on your bets, if any.
Final Advice
To sum it up, pick safe strategies that refine your skills and help you cultivate precision. Repetition and experience will certainly improve your winnings over time. Even for masters of the game, adequate bankroll management should always come as a priority. Stay disciplined! Nothing can rob you out of your gambling joy like making irrecoverable losses. That's why we are happy to provide you with a blackjack guide for safe, smart and enjoyable gambling.